Top 3 Reasons to Service Your Car at Patrick Hyundai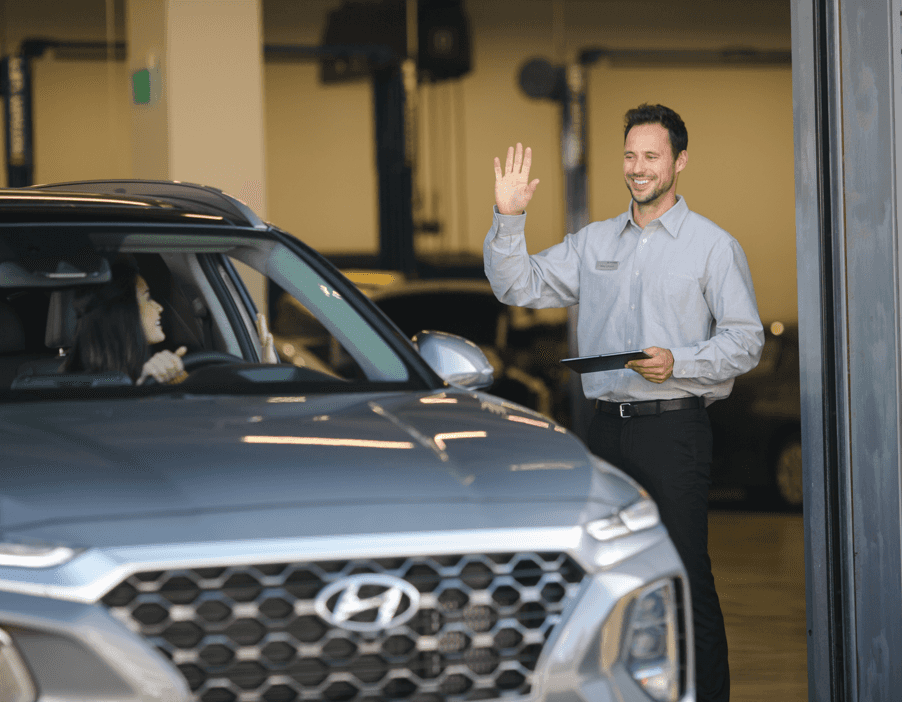 In this month's blog, we've outlined the top three reasons to choose to service your vehicle with us at Patrick Hyundai rather than someone else. We at Patrick Hyundai aim to serve all of your vehicle related needs from sales to service to parts, and everything in between. Choose Patrick Hyundai for service because we know you, choose us because we have the equipment and training needed to get the job done. Choose us for our Patrick Promises.
1. Access to original parts
One of the biggest selling points to servicing your car with us is that Patrick Hyundai's service team has access to original equipment manufacturer (OEM) parts. This basically means that we have access to parts that are straight from Hyundai. These parts are designed for specifically your make and model nothing else. The reason why this is so important is because other service centers might use used parts or non-Hyundai parts which might not always be the most functional or practical.
2. Professional training
Another benefit to Patrick Hyundai service is that our service team is professionally trained and have backgrounds and certifications in working on Hyundai models. This means that your vehicle is serviced and repaired according to OEM specifications. This means that you can't get a better repair done. Our service technicians have years of experience working on Hyundai's and various other car models. Leave your vehicle in the hands of someone that you can trust.
3. The Patrick Promise
At Patrick Hyundai, and Patrick Dealer Group as a whole, we aim to provide the best level of care and service that extends to every facet of our stores. We understand that bringing your vehicle in for service can be a stressful and sometimes confusing time. Those days are a thing of the past when you come into Patrick Hyundai for service. An added benefit of servicing your vehicle with our dealership is our list of Patrick Promises. This list of promises is just our way of thanking you and reminding you how much your business means to us. We will do anything to deliver you the best possible experience. That's the Patrick Promise!
With a combination of OEM parts, training, and our unique set of promises just for Patrick Hyundai customers, it's really no question that servicing your car at your Patrick Hyundai dealership is the way to go. To schedule service call us today at 847-230-8221, click here, or visit us at 1020 E. Golf Road in Schaumburg IL to schedule service.