Questions to Ask During Your Hyundai Test Drive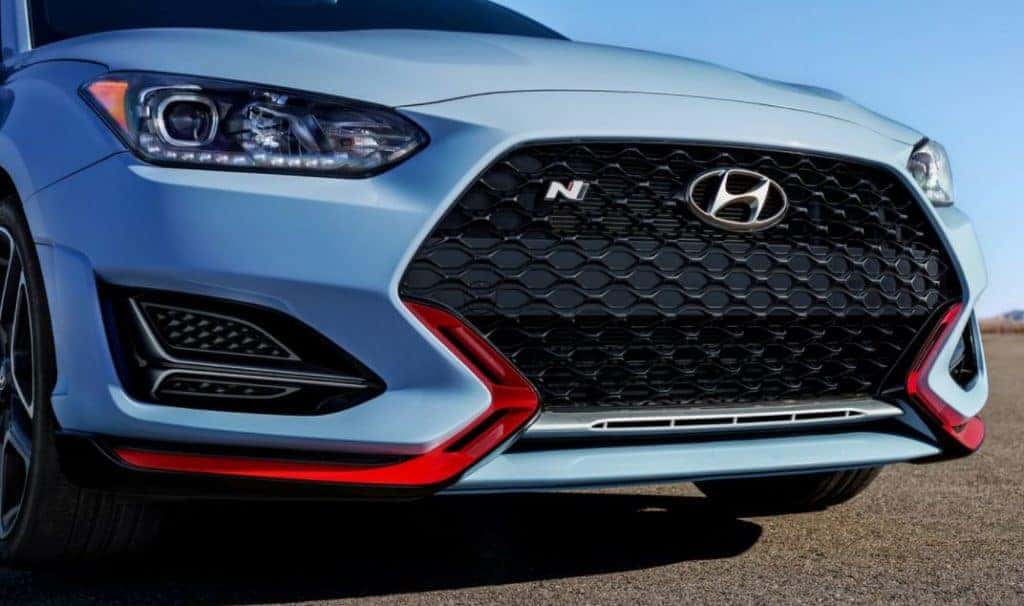 The first step of purchasing your new Hyundai is taking it on a test drive. It's an important part of figuring out if the vehicle is the perfect fit for you. Whether buying a new Hyundai or a used one, there are a lot of questions to ask both the salesperson and yourself when taking a test drive. Here are the four most important questions to consider while shopping for and test-driving a new car.
How Does the Car Perform?
Do you feel like you are driving on a cloud or do you feel every little bump on the road? You want to make sure that you are comfortable in your new ride. Make sure to test the brakes in every situation such as on hills, slow braking, and fast braking. You should be able to trust the brakes. Finally, make sure to think about how the car handles and steers. You don't want to feel like you're going to tip over while taking a turn.
Are There Any Special Features?
More than likely, you are looking at multiple vehicles in the same price range. Be sure to have your salesperson walk you through any cool features and gadgets the vehicle might have. The features you look for in a car will solely depend on your personal preferences so it's important to distinguish the differences in each vehicle.
Does the Car Fit My Lifestyle?
You want to make sure that you get a car that matches your lifestyle. If you are more of an outdoor type, look for a larger, off-roading vehicle, like the Hyundai Tuscon. If you are commuting long distances, you might want to consider a vehicle with great gas mileage like the Hyundai Elantra. And if you're driving around kids daily for sports practices or school drop-offs, extra space is essential, so you might be interested in the Hyundai Palisade.
What is the Car's History?
Buying a car is a huge investment so you want to make sure that you know exactly what you're getting. When shopping for a used car make sure to ask how many total owners the vehicle has had. A one-owner car will have less wear and tear than one that has been through several hands. You also want to make sure to ask for a Carfax history report on each used car to ensure that your car doesn't have any major damage to it.
How to Schedule a Hyundai Test Drive
Here at Patrick Hyundai, we are ready to find a car that fits all your needs and we make it easy to schedule your Hyundai test drive. Simply find the vehicle of your interest in our new Jaguar inventory page or our used car inventory. Click on the car of your choice and you'll be taken to its page. Just find the Schedule Test Drive button, click it, fill out the quick form, and we will be in touch to get you on the road to test drive a new Hyundai!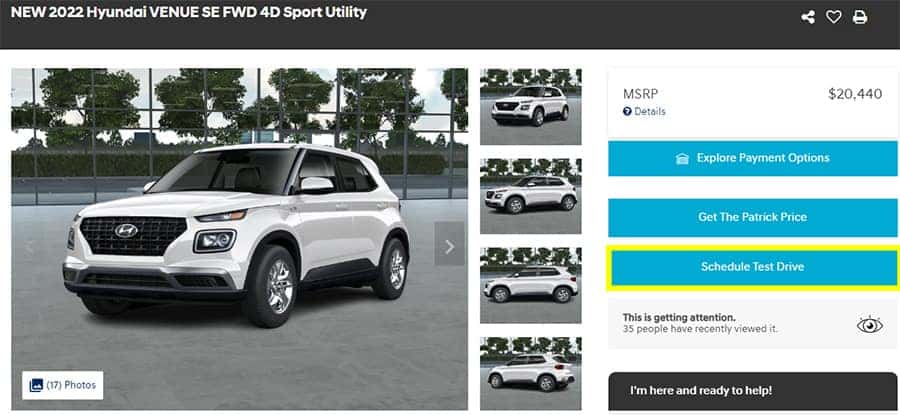 We hope to see you soon at Patrick Hyundai Schedule your Hyundai test drive today!