Preparing Your Car for Colder Weather with Patrick Hyundai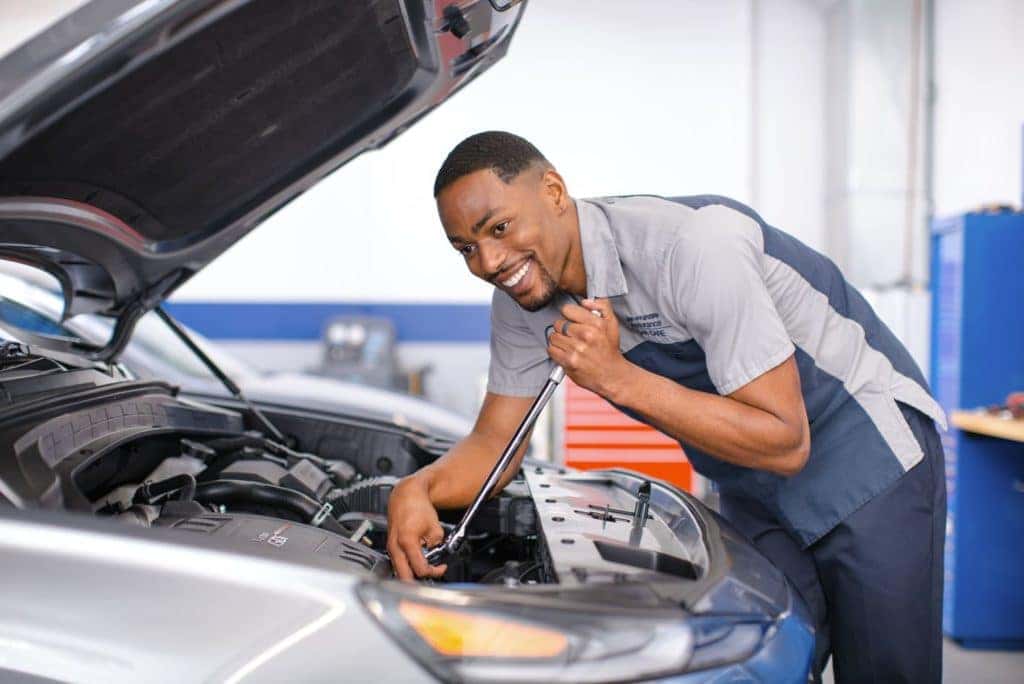 As Chicagoland transitions from summer to fall, and eventually winter, don't neglect your vehicle and its various maintenance needs. We at Patrick Hyundai have outlined some important maintenance things to keep up on as the temperatures drop. These are only a few recommendations, however, and more could be needed for your vehicle depending on your situation.
Check your battery
Your battery is an important component of your vehicle that can often get forgotten about when it comes to car maintenance. When it comes to preparing your car for winter, it is extremely important that you make sure you check your battery and replace it if needed. Car batteries tend to die in the winter due to added strain placed on them by the colder temperatures. We recommend you purchase a battery tester to make sure your battery is ready to go.
Check your tires
Colder weather seemingly affects everything, and your tires are going to be affected when the temperatures drop. Tire pressure is dependent on your vehicle's specifications, but typically, it's between 30 and 35 PSI. Tire pressure can really drop in colder weather with every 10-degree reduction in temperature leading to tires losing one PSI of air. When tires are not properly inflated it can affect gas mileage and tire wear as well.
Change your wiper blades
Colder and even sub-freezing temperatures can cause the rubber on some windshield wiper blades to become brittle and break. It's recommended that you consider changing out your wiper blades for ones that are made for harsher climates. However, you can also just make sure that the ones you have are not too old and worn. It is recommended to replace your wiper blades every six months.
These are just a few tips on how to prepare your vehicle for winter. On the bright side, our service team at Patrick Hyundai can handle all these tasks for you and can even recommend other service needs your vehicle may need to prepare for the winter. To schedule service with Patrick Hyundai online click here or give us a call at 847-230-8221.