Pre-Ordering vs Custom Ordering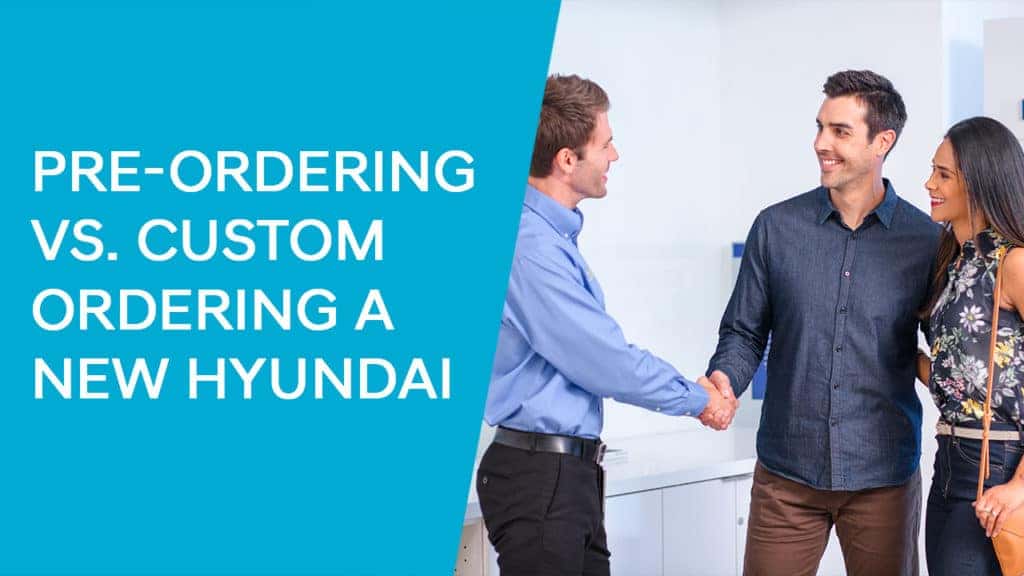 The current frenzy for new and used vehicles is being fed by two related forces: Automakers are struggling to increase production because of a shortage of computer chips caused in large part by the pandemic.
These inventory changes have increased pre-ordering or custom ordering a new vehicle.
Pre-Ordering a new Hyundai
New car managers work with when ordering vehicles based what current models and options customers are looking for while following local area markets and advertising guidelines giving potential buyers popular options. When pre-ordering a vehicle you have the option to choose any one of these incoming units saving you time.
Custom Ordering a new Hyundai
When you order a car custom-built, a car factory does build that specific car just for you. You are choosing everything from color, interior/exterior options, tires and more. A custom-built Hyundai can take a little longer than choosing a pre-ordered unit.
For many people, right now is not a great time to buy a car. Decreased production due to the pandemic—among other factors—has led to shortages for many popular new vehicles however, pre-ordering or custom ordering a new car can be the way to go today.
Why not consider a certified pre-owned BMW?
Key benefits to buying a CPO vehicle, an extended warranty, better financing options, lower mileage than an average used vehicle and differing from other used cars by having been inspected and certified by Hyundai.
Although inventory levels have changed, Patrick Hyundai provides several options to get you into a new or newer car.
Pre-Order an incoming new Hyundai
Contact us about custom ordering a new Hyundai
Shop certified pre-owned Hyundai