Hyundai Certified Pre-Owned Benefits: Extended Warranties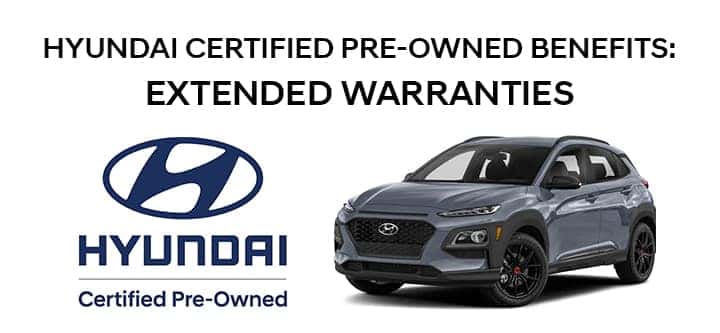 Certified Pre-Owned vehicles have seen a huge gain in popularity in recent years. When the pandemic created supply issues in the automotive industry, people discovered that Certified Pre-Owned vehicles were an excellent alternative to buying new vehicles.
We recently told you about 10 Reasons to Buy a Certified Pre-Owned Hyundai. Let's zoom in and break down one of the best benefits of buying a Hyundai Certified Pre-Owned vehicle – the extended warranty.
When you buy a used car that isn't certified, you get the remainder of the original warranty, if any still exists. If that warranty has expired, you're left without coverage unless you purchase a new extended warranty.
When you purchase a Certified Pre-Owned Hyundai vehicle, your Hyundai is protected by these warranties:
5-Year/60,000-Mile New Vehicle Limited Warranty
10-Year/100,000-Mile Certified Used Vehicles Powertrain Limited Warranty
10-Year/Unlimited Miles Roadside Assistance
10-Year/100,000-Mile Hybrid/EV Battery Warranty
The Hyundai warranties are called "America's Best Warranty" for a reason, as you can see. Hyundai Certified Pre-Owned vehicles also come with other great perks like rental reimbursement up to $35/day up to 10-days for covered repairs, including 1st-day rental. Also included is travel interruption reimbursement should a mechanical breakdown of a covered part occur when you are 150 miles or more away from home, you are reimbursed up to $100/day, $500/occurrence.
You can see why Hyundai-certified pre-owned vehicles have become a consumer favorite. Extended warranties ensure peace of mind, especially knowing that any repairs needed will be completed by Hyundai-certified technicians with only original Hyundai parts.

If you have any questions, feel free to call us at 847-230-8220 or send us a quick note via the Patrick Hyundai contact us page.