Download the Patrick Promise App
The Patrick Promise app is an outstanding tool to save you time and money, quickly access your documents, schedule service, and much more. Let's break down all the benefits of the Patrick Promise app and get you some links to download it from either the Apple app store or Google Play store.
10 Benefits of the Patrick Promise App
There are many benefits to downloading and using the Patrick Promise app, but here's a list featuring 10 of the best.
Schedule service quickly and easily. We love apps for many reasons, but most people would agree that saving time and money are two of the best! You'll receive exclusive service offers just for using the Patrick Promise app!
Easily access your OEM app. Your BMW, MINI, Cadillac, Volvo, Jaguar, Land Rover, Hyundai, or Genesis app is accessible from within the Patrick Promise app!
Find an EV charging station. Just select the type of charge your electric vehicle requires and you'll see a number of different places where you can charge up your EV.
Find a gas station. Just like the EV charging station finder. Choose to search by distance, ratings, or recommendations and find your gas station.
Where did I park? This fantastic feature easily navigates you to where you parked your car.
Check for recalls. No need to wait on your car manufacturer. If there are any open recalls for your model the app will provide you with all the details.
Virtual Glovebox. Your glovebox on the Patrick Promise app is where you can save and quickly find all the digital documents for your vehicle.
Browse all Patrick Cars inventory. If you're in the market for a new Patrick vehicle, or just like to check out all the new offerings, you can easily shop and research vehicles from all of our dealerships right in the app. Your next new, used, or certified pre-owned Patrick vehicle is waiting for you in the app!
Easily get an auto body and collision estimate. It's never fun to deal with the aftermath of a car accident, but the Patrick Promise app makes obtaining an estimate easy. We walk you through a few questions and show you exactly which pictures to take and upload.
Easily review all the benefits of the Patrick Promise. The exclusive member benefits of the Patrick Promise are what set our dealerships apart from all the others. They are easily accessible within the app. Let's give those a quick review!
Patrick Promise Exclusive Member Benefits
Here's a quick breakdown of all the Patrick Promise benefits you receive when you buy a new Hyundai from Patrick Hyundai!
One-year Dent and Ding Coverage
Service coupon book worth $800
Three-year Collision Deductible Rebate
Patrick Direct Pick Up and Delivery Concierge Service with a scheduled appointment
10% off Transmission services
10% off Fuel services
10% off Accessory Products
Taking care of you every day — that's the Patrick Promise!
Download the Patrick Promise App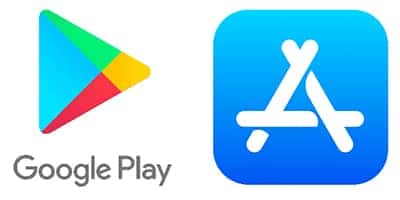 Click a logo to download the Patrick Promise App from the Google Play or Apple app store!
Getting Started with the Patrick Promise App
The Patrick Promise app is easy to use! Here are some quick pointers to get you started.
Allow Notifications
When you open the app, be sure to select 'allow' in order for the app to deliver notifications to your phone. This will be helpful for service reminders, receiving special offers, and more!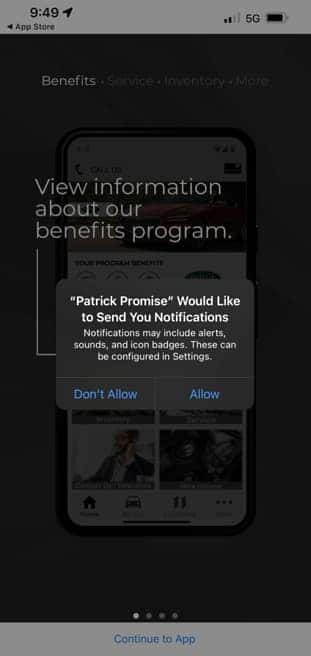 Choose Preferred Dealership
Set your preferred Patrick Cars dealership with just one click.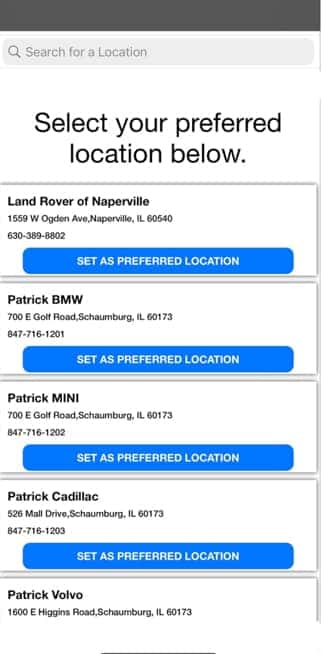 Enter Your Car Information
It's easy to enter your car's information into the Patrick Promise app. Simply click the 'My Car' button, then scan the VIN code on the driver-side door. You can also enter the VIN manually if you prefer.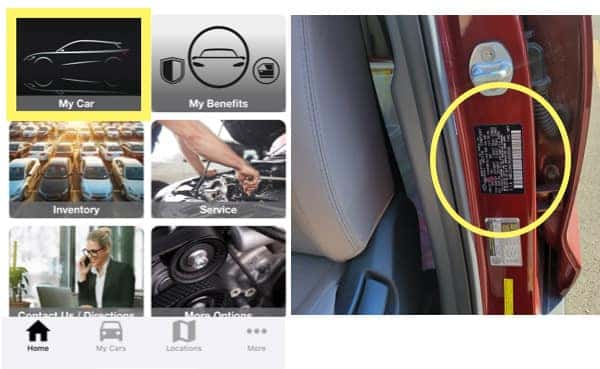 View the Welcome Screens
Scroll through the four welcome screens for a quick look at some of the other things you can do with the Patrick Promise App! Then, hit the 'More' tab at the bottom of the app to see all of the features available to you.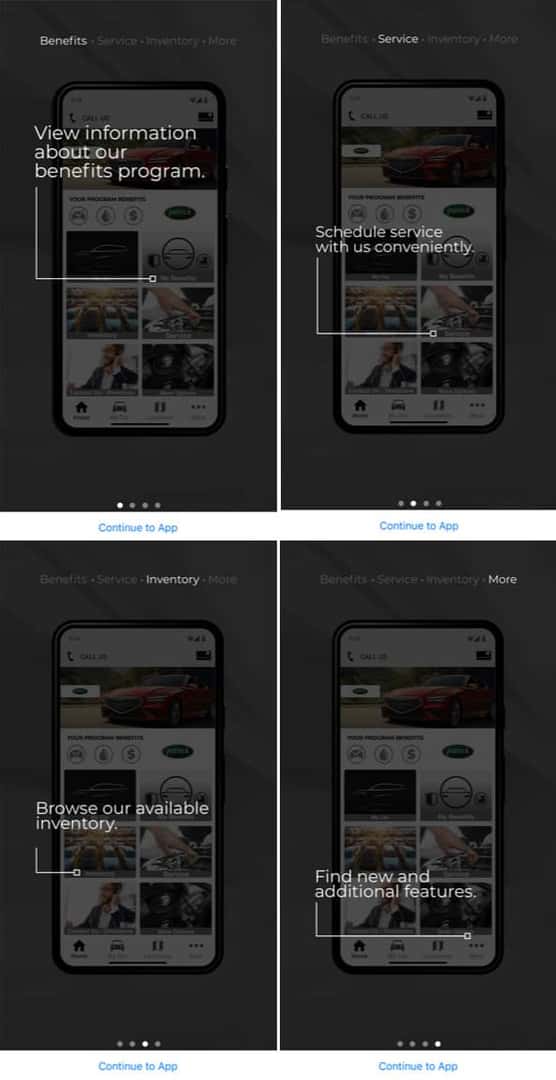 If you have questions about the Patrick Promise app, please feel free to contact us. Send an email to [email protected].