Advantages of buying a new or used car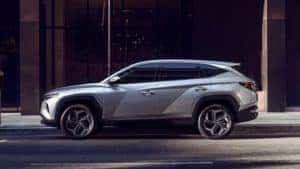 The car shopping experience throws numerous choices at you. From color, to trim, to even model and brand, the possibilities are endless for you when it comes to getting a new car. However, one of the first choices you might make is whether or not to purchase a new car versus a used one. In this month's blog, we at Patrick Hyundai have outlined some of the advantages for both options.
Buying new
This is the most obvious of choices, but it still must be said. Buying a new car means that the car has not been in any accidents, has no wear or tear and comes with a clean history that you might not always get with a used car.
Another pro is that the car's warranty has been untouched. The best warranty you can get for your vehicle is the brand-new warranty that comes with a new car from the manufacturer.
Part of the fun of buying a new car is getting to play with all the fancy new bells and whistles that come with your new car. Buying a new car guarantees that you're going to be getting the latest technology for you to play with and create an exceptional driving experience.
The idea of saving time when buying a new car is simple. When a new vehicle is made, there are going to be an abundance of that new vehicle as opposed to a car that was made 10-15 years ago. So the probability is higher that you'll be able to get into a newer car quicker than some other older, used cars.
Buying used
A used car is typically going to be less expensive, which is to be expected with a used car. You're able to get into a reliable vehicle at a reasonable price as well.
Like financing, insurance rates will be affected by the age of your car. This is because the used vehicle tends to be less expensive as well.
Despite the fact that you cannot order a used car. You might be able to find a model, or option package, that is no longer available. This wider selection can add to the length of the search, but it could be worth your time.
Despite the fact that cars lose value with every passing moment, used cars do not experience depreciation the second you drive it off of the lot.
We at Patrick Hyundai understand that this choice is still a tough one. Feel free to browse our new and used inventory or give us a call at 847-230-8220 and we'll get you into the car for you.