What Is Considered Good Mileage for a Used Car?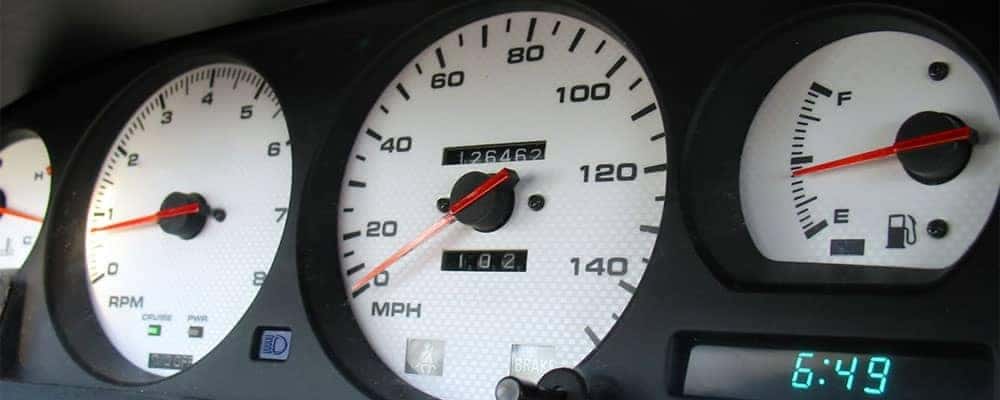 If you're considering used vehicles for sale near Schaumburg, but have some anxiety about repair costs, review this used car mileage guide and learn once and for all what is good mileage for a used car. Contact us when you have questions – Patrick Hyundai staff are experts when it comes to pre-owned vehicles!

What To Consider When Evaluating Used Car Mileage
Over the lifespan of a car, repair costs increase exponentially. So when considering older cars, most go looking for mileage under 100,000. The average drivers puts 10,000-12,000 miles on their vehicle each year, making certain factors particularly important while shopping for a used sedan, truck, van, or SUV:
How many miles vs. age of the car:

A year-old vehicle with 40,000 miles on it may be in worse shape than a 5-year old vehicle with 60,000 miles on it, because it has been driven extensively in a shorter span of time.

Year of manufacture:

Car manufacturing has improved significantly over the last decade, meaning more-recent used models often last 100,000 miles, or even past 200,000 miles.

Regularly Scheduled Maintenance:

A 15,000-mile vehicle without documented regular maintenance may have more issues than a vehicle with 30,000 miles on it that does, so be sure to ask for a vehicle's full maintenance record when purchasing.
Additional Criteria to Consider When Buying a Used Car
Model Generation:

Sometimes when a well-reputed model is redesigned after a few years for a new generation (or "iteration"), quality suffers. Inversely, a less-than-stellar vehicle that's redesigned may improve. Review websites like Kelley Blue Book or Edmunds.com can provide more information.

Vehicle History Report:

A vehicle history report from the previous owner will show any repair reports, collisions, police records, and DMV records, that may tell you more about what wear and tear the car has sustained over the years. 

Location:

The Vehicle History Report will also tell you where this car has "lived"– dryer climates like southern California are gentler on vehicles than places with lots of humidity or harsh winters.

Foreign Luxury Car Brands:

Due to the cost of shipping high-end replacement OEM parts overseas, luxury vehicles can become expensive to repair. On the other hand, these brands often have excellent warranties if you are purchasing certified pre-owned, and luxury dealerships may provide perks while your car is being serviced.
Come to Patrick Hyundai for Your Used Car Needs
Test drive high-quality low mileage used cars for sale near Chicago, and take a look at our used vehicle specials. Contact us when you're ready to get behind the wheel!