2020 Hyundai Elantra Reviews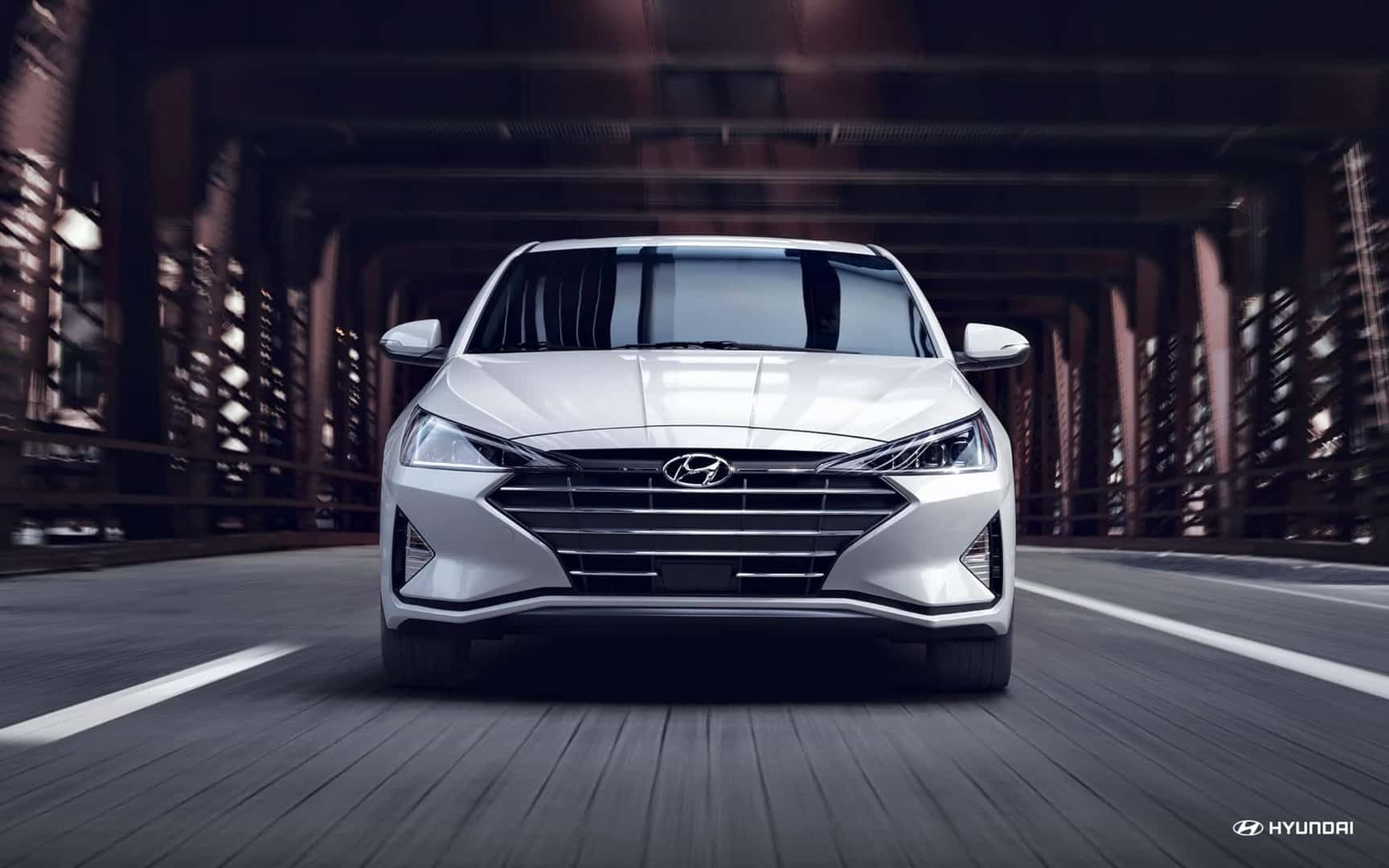 If you've spotted the new Elantra around Elk Grove Village and Mt. Prospect, there's a good reason why! Local customers can't get enough of this stellar sedan in our new inventory, and neither can critics. In fact, the 2020 Hyundai Elantra reviews glow with praise for the latest model. See for yourself with Patrick Hyundai, below.
Kelley Blue Book
Kelley Blue Book has been a well-respected voice in the industry for decades, so the opinions of KBB.com carry a lot of weight. The new Elantra surpassed all expectations, receiving a KBB Expert rating of 4.5 out of 5 possible stars! They raved, "There's no dispute, the 2020 Hyundai Elantra is really impressive. After a substantial makeover last year, Hyundai has made even more improvements this year." In particular, they loved the comfortable ride with exceptional safety features – as well as the affordable price point!
Consumer Reports
Another industry giant, Consumer Reports also loved the new Elantra. The updated CVT transmission and suspension gave way to an improved ride quality, and once again, the stellar cutting-edge safety technology really wowed the expert panel. The drive was smooth and controlled, the interior was plush and intuitively designed, and the technology was fantastic. Reviewers particularly liked the option to raise and lower the front passenger seat for comfort.
Autotrader
Autotrader's test drive reviews can make or break a new vehicle. The panel loved the ride quality of the new Elantra, calling even the entry-level models well-equipped compared to the competition. Reviewers said, "Along with its stylish exterior and well-appointed interior, the Elantra continues to do what it has always done so well: offer value and features uncommon to the class, at a price that seems almost impossible."
U.S. News & World Report
Finally, U.S. News & World Report gave the new Elantra a score of 8 out of 10 – which places it in the top ten compact cars for 2020. Reviewers loved the comfortable ride and fantastic fuel economy, as well as the tech features that others admired as well. Both the hatchback and sedan cabins were described as well-built with ample cargo space, which is perfect for Schaumburg families.
Find Out More at Patrick Hyundai
You've read the 2020 Hyundai Elantra reviews, now start crafting your own review of the new Elantra with a test drive at Patrick Hyundai in Schaumburg, IL. Find out why to choose a Hyundai or apply for financing ahead of time to get started! Looking for something with a bit more cargo space? Explore the latest Hyundai Tucson reviews with our team.
More from Patrick Hyundai
FOUNTAIN VALLEY, Calif., May 13, 2020 – Hyundai's highly successful Tucson SUV recently surpassed the major milestone of one million unit sales in the U.S. market. The Tucson nameplate entered the U.S. market in 2004 and has spawned two all-new model generations since its introduction, in 2010 and 2016. Within Hyundai's formidable SUV line-up, Tucson is…

The latest 2020 Hyundai Tucson reviews are in and it is no surprise to our team here at Patrick Hyundai that this incredible crossover SUV is being showered with praise. Thanks to a budget-friendly price of just $23,550 MSRP*, this SUV is attainable for any savvy Chicago driver who wants to create their own Tucson review….

FOUNTAIN VALLEY, Calif., May. 12, 2020 – As the class of 2020 enters one of the most difficult economic climates in recent history, Autotrader lists the Hyundai Kona among the 10 Best Cars for Recent College Graduates who are considering practicality and affordability when it comes to their car purchase. The Kona, with its 1.6L Turbo GDI engine, combines exceptional…